How To Get Help With Dental Care
---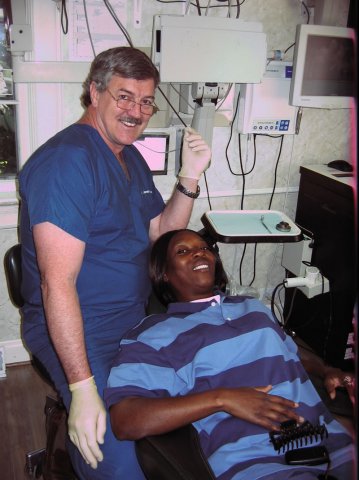 The Virginia Dental Association Foundation provides dental care and education for Virginians without any other means of accessing dental services. We offer the following, all free of charge:
Exams and routine dental procedures for anyone without access to dental care on a first come, first served basis at our Mission of Mercy mobile projects. See upcoming dates and locations, and then check the Details for Patient Information.
Six to eight projects per year are held in locations across Virginia.
You must arrive early and may be required to stand in line for an extended period of time to receive care.
Services may include cleanings, fillings, extractions, and in a very limited number of cases, dentures. All services are not available at every project.
Upcoming Events
VCU Class of 2019 MOM Project: April 24, 2019 DETAILS
2019 Special Olympics MOM Project: June 8, 2019 DETAILS
2019 Wise MOM Project : July 12-13, 2019 DETAILS
2019 Martinsville MOM Project: November 2, 2019 DETAILS to follow
Homeless Connect mini-MOM: November 2019 (Date TBD) DETAILS to follow
Northern Virginia MOM Project: No project planned for 2019
Grundy MOM Project: No project planned for 2019
Comprehensive, non-emergency dental care through our Donated Dental Services program for adults who are low-income AND are either 62 years or older or who have a permanent disability. Learn more or apply.
All services are donated by dental volunteers as a gift to the patient. They are not paid for their services.
You must need extensive dental care – more than a cleaning and a few fillings.
You must complete an application and provide supporting documents, including proof of income.
There is a waiting list for services. Length of wait time varies by location and dental needs.
Oral health education and routine dental procedures for children through our Give Kids a Smile!
events. Learn more.
Most events are held in February during National Children's Dental Health Month. Events are planned in conjunction with schools, dental offices, and other community organizations.
Services may include oral health education, cleanings, fluoride varnishes, and limited fillings and extractions. All services are not available at every project.
Contact us (hyperlink to Contact Us form) to see if a Give Kids a Smile! event is planned in your area.
Our Success Stories