---
2021 Appalachian Highlands Community Dental Center (AHCDC) Mini-MOM Project: May 20-22
Contact Elaine G. Smith
ED Appalachian Highlands Community Dental Center
This email address is being protected from spambots. You need JavaScript enabled to view it.
office: 276-525-4487
cell: 276-613-0640
2021 Appalachian Highlands Community Dental Center (AHCDC) Mini-MOM Project: April 29, 30, May 1
Contact Elaine G. Smith
ED Appalachian Highlands Community Dental Center
This email address is being protected from spambots. You need JavaScript enabled to view it.
office: 276-525-4487
cell: 276-613-0640
Donor Advised Funds
Make a lasting impact for the planet with a grant to the Virginia Dental Association Foundation (VDAF) from your donor-advised fund. A donor-advised fund (DAF) is a convenient way to support the VDAF. You can use your DAF to make a one-time or a recurring grant.
Please direct your DAF distribution to the VDAF and mail to:
VDAF
3460 Mayland Court, Suite 110
Richmond, VA 23233
Tax ID number: 54-1821602
Ask your DAF representative to include your name and address on the distribution.
If you do not have a DAF, contact your financial advisor to learn how to set up your charitable giving account.
How to use the DAF Direct widget
If you have a DAF giving account at Fidelity Charitable, Schwab Charitable, BNY Mellon Charitable or Greater Kansas City Community Foundation giving account, you can request a grant to the VDAF using the DAF Direct widget.
Select the sponsoring organization from the "Donate now from" drop down menu.
Enter the amount (in US dollars) you would like to recommend in the "Amount" field.
Click on the "NEXT" button to proceed to your DAF provider's website to complete your transaction.
COVID-19

Due to the many uncertainties we have all been coping with around health concerns, financial tumult, and upheaval in our daily lives, we felt a responsibility to connect with all of you about how the crisis is affecting the VDA Foundation.
Event Postponements/Cancellations
It is important that we keep our staff, volunteers, and communities safe. In an abundance of caution due to the COVID-19 pandemic, several events in 2020 were cancelled or postponed. Please stay up to date on our current dental outreach events by checking the Mission of Mercy events page regularly. We are mindful of COVID-19's risk (especially to vulnerable populations) and want to limit potential exposure to both our patients and volunteers. We very much anticipate resuming traditional Mission of Mercy events at a future date.
Remote Working
Also in order to keep our people safe, VDAF staff are all working remotely. As we implement this temporary practice, know that we are prepared and we will remain as responsive to you as if we were in the office.
Program Pivots
At this time of incredible uncertainty, anxiety, and disruption, we at the VDAF are actively looking to assess community need and pivot, where appropriate, from our typical dental outreach work. With dental practices providing only emergent care at this time, and struggling with very real concerns about their practices and the welfare of their staff, now is the time for us to offer new ways to help.
While our MOM projects are currently on hold, we are currently working alongside the VDA, Virginia Dept. of Health, the Virginia Department of Emergency Management and the Virginia Hospital and Healthcare Association on shortages and needs for donated PPE and have begun donating PPE that would typically have been used in Mission of Mercy clinics. We are also assisting our dental volunteers to help aid the effort by both providing unused PPE while their regular operations are on hold, but also by referring them to opportunities to aid with the demand for overall health care providers. VDAF staff member This email address is being protected from spambots. You need JavaScript enabled to view it. is working as a liaison to connect volunteers, donors, and those in need across Virginia around the PPE shortage. The VDA Hub is serving as a central portal for donations and requests for PPE for the dental community.
Resources for Relevant COVID-19 Information
The VDA has created a COVID-19 Hub web page with guidelines as they develop to help ensure that any providers treating emergent patients will have the most up-to-date information on how to do so safely. Please refer to this resource often.
The Virginia Health Catalyst has also created a helpful resource page for those in the oral health community striving to navigate this new environment.
Finally, thank you for your continued partnership with the VDAF. During this time it is so important that we stay informed, follow expert guidance, and remember the needs of those who will struggle the most through this difficult time. Take good care of yourselves, and keep your neighbors in your heart. Together, we will emerge stronger from this.
MOM Surgical Cap
Order your MOM surgical cap today!
In honor of the 20th anniversary of the Mission of Mercy (MOM) project in 2019, we are offering a special opportunity to purchase MOM surgical caps! Each cap is hand-made in Virginia and can be pre-ordered and available for pick-up at the VDAF offices (or contact Tara Quinn for other arrangements at This email address is being protected from spambots. You need JavaScript enabled to view it.).
Caps are $30 each and can be purchased by mailing a check and order form to the VDAF (Subject line: MOM caps) at 3460 Mayland Court, Suite 110, Richmond, VA 23233 or online at www.vdaf.org/donors.
Free Dental Clinic for Qualifying Vets Nov. 10 in Orange
VDAF Mourns Stan Brock
We join with so many across the world in mourning the death of Stan Brock August 29th at the age of 82. His vision to create the Remote Area Medical (RAM) clinic helped connect thousands of Virginians to care, and highlighted the tremendous need for healthcare access in this country. The VDAF began a partnership with Stan and the RAM organization in 2000 in Wise, VA, to broaden access of Virginians to dental care.
We at the VDAF and VDA are honored to have shared the path with Stan in our journeys to help the most vulnerable among us. He leaves behind an incredible legacy of commitment to helping others less fortunate than ourselves and we know that thousands of volunteers will remain forever inspired by his passion and example.
For more on Stan Brock and his legacy of service, visit the RAM website: https://www.ramusa.org/remembering-stan-brock/
Dominion Energy Charity Classic Birdies for Charity Program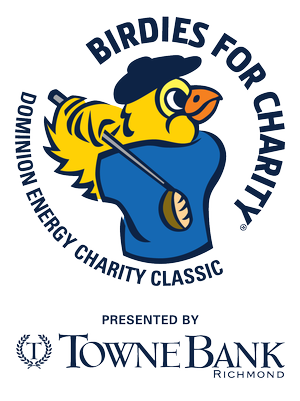 The Dominion Energy Charity Classic Birdies for Charity Program
PGA TOUR Champions First Round Playoff Event
October 19 – 22, 2018
The Country Club of Virginia, James River Course
Donations to the VDA Foundation through Birdies for Charity will be matched by 10%! Donors can choose to make a flat donation or make a "per birdie" donation if they want to have a little more fun.
WHAT IS A BIRDIE?
A "birdie" is a score of one stroke better than "par" for any golf hole on the course. "Par" is the normal expected score on any given hole. For example, on a par-4 hole, a score of 3 is a birdie.
DONATION INFORMATION
Online donations require a credit or debit card.
Flat-donations are processed immediately.
Per-birdie donations will be processed post-tournament once the number of birdies played has been determined.
Checks are accepted, payable to PGA TOUR Charities, Inc., designate VDA Foundation in the memo line, and mail to:
PGA TOUR Charities, Inc, PO Box 1065, Ponte Vedra Beach, FL 32004, Attn: Dominion Energy Charity Classic
Donor does not need to be present to donate.
Dominion Energy Charity Classic - Birdies for Charity
We're participating in the 2017 Dominion Energy Charity Classic Birdies for Charity!

Pledges made to the Virginia Dental Association Foundation go directly to support our programs, along with a 10% matched donation from Dominion Energy Charity Classic!

Interested in making a pledge? Click on the image below to find out more!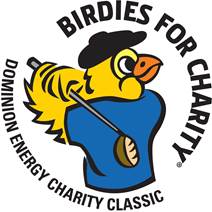 Silent Auction
VDAF Annual Celebration and Silent Auction
September 28, 2019 at The Capital Ale House-Downtown Richmond from 7-10pm
How to register:
Attending the Virginia Meeting? Simply include the VDAF Annual Celebration on your registration. Click HERE to begin your Virginia Meeting registration.
Not attending the Virginia Meeting? Click HERE to register for this event only.
Gala Info

The Virginia Dental Association Foundation (VDAF) is thrilled to invite you to our 2017 Roaring 20's Speakeasy! Over 6,000 people receive free dental care each year due to the incredible accomplishements of our tireless volunteers. Please join us at the Omni Homestead Resort on September 16 to support these continuing efforts and enjoy delicious food, a fabulous silent auction, live jazz from the Graham Spice Trio, and the chance to win an new intra-oral camera from Digital Doc!
DATE AND TIME
Sat, September 16, 2017
7:00 PM – 10:00 PM
LOCATION
The Omni Homestead Resort
6325 Sam Snead Highway
Hot Springs, VA 24445
Costume not requested but encouraged.
Tickets are $75.
To purchase tickets when registering for The Virginia Meeting, click here.
To purchase tickets if not attending The Virginia Meeting, click here.
Sponsors and on-site volunteer opportunities available now. Contact Tara Quinn for details at This email address is being protected from spambots. You need JavaScript enabled to view it. or 804.523.2181.
Thanks to our amazing event sponsors!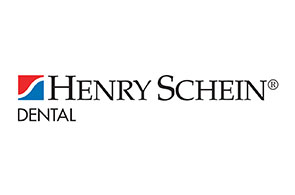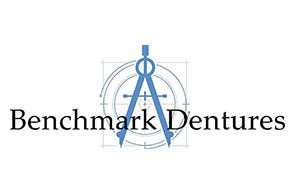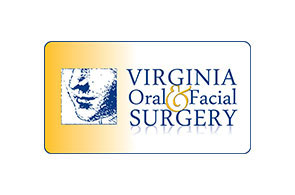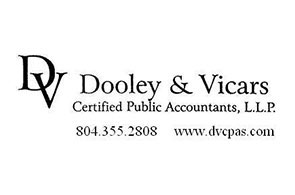 Speakeasy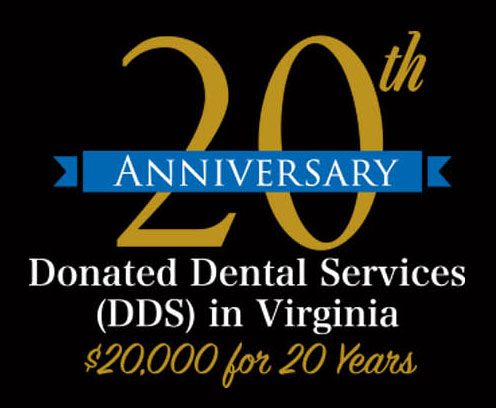 VDAF Roaring Twenties Speakeasy
Raffle to Support VDAF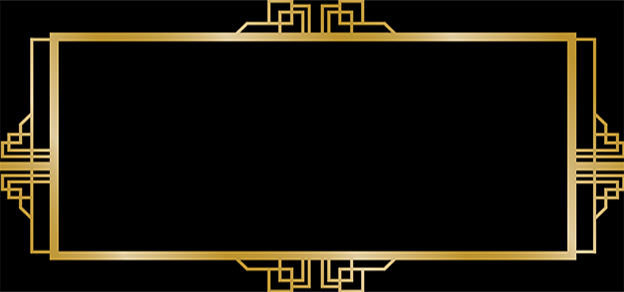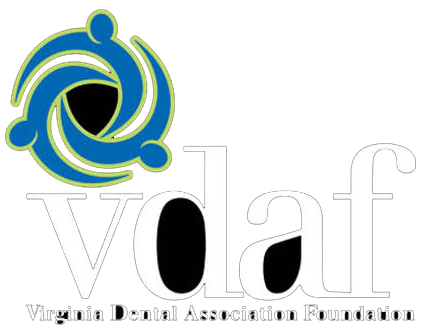 For more information contact Tara Quinn at
This email address is being protected from spambots. You need JavaScript enabled to view it. or 804-523-2181
Please, read those legal documents before buying tickets:
Confirmation Message
Thank you for contacting us. We will follow up with you as soon as possible.
$1.2 million donated in free dental care to 1,181 Southwest VA residents!
Thank You For Registering
You are subscribed for our monthly newsletter subscription.
Charitable Care Reporting Form
You can help VDAF and the dental profession by recording the charitable dental care that you provide on this form. To record multiple events, complete the form for Event 1, click "Submit" and complete the form again.
Charitable Care Reporting Form Submission
Thank you, your information has been received. Our office will contact you right away to confirm your Charitable Care Reporting Form Submission.
Typograpy and Internal Formats
What is the need?
Donated Dental Services (DDS) is a program that provides comprehensive dental care to eligible seniors and adults with disabilities.
"Thank you for making me smile. Thanks so much for your care, concern, timing calls, a job well done."
-DDS Patient, Richmond, VA

"I really enjoy giving back to those less fortunate in our community by providing them with complimentary dental services. It is extremely rewarding to donate our skills to these appreciative patients and witness the dramatic improvement in their health and self-esteem."
-Dr. David L. Jones, Gardner & Jones Orthodontics
Our Success Stories