Donated Dental Services
Page 1 of 2
Donated Dental Services (DDS) is a program that provides comprehensive dental care to eligible seniors and adults with disabilities.
The Virginia Dental Association Foundation would like to thank the following organizations for their support of the Donated Dental Services program.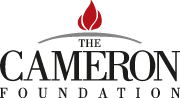 Photo Gallery
What is the need?
In Virginia, Medicaid and Medicare provide little or no dental coverage for adults. As a result, some of our most vulnerable populations, senior citizens and adults with disabilities, are forced to live with the pain, embarrassment, and complications of poor oral health, if they cannot afford to visit a dentist. The inability to eat, talk, or smile properly can make matters worse for those already struggling with health and age-related complications. Studies have repeatedly shown that poor oral health can lead to many serious health concerns including heart disease, stroke, worsening of diabetes, infection, complications with pregnancy, even death.
Because of the extraordinary compassion of over 575 dentists and 145 dental laboratories in Virginia, DDS provides essential and comprehensive dental care for older adults and adults that are disabled or medically-compromised who cannot afford necessary treatment. Many DDS patients have slipped through the cracks of Medicaid and Medicare programs and have nowhere else to turn.
Who qualifies?
To qualify for DDS you must be either 62-years-old or older, or permanently disabled. Your household income must be less that 150% of the Federal Poverty Guidelines and you must have comprehensive dental needs (more than just a cleaning and a filling).
Get involved and help to provide dental care to Virginia families and children: